1132 Budapest,
Visegrádi street 21. ground floor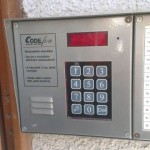 When You arrive, You can open the door of the building with this code:
16 key 7158
You find our place at the ground floor in the left corner.
When You arrive to the apartment give me a call, I can be there in 10 minutes 🙂
+36/20-33-69-555 (Viktor's number)
I hope it makes really easy for You to find our apartment when You visit.
See You here soon 
+36 70 548 9966




You can text me on
WhatsApp and Viber too.